American Express hiring for Software Engineer in Gurgaon location.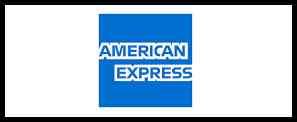 ---
Posting Date: 23/June/2020-Ongoing
Job Role: Software Developer
Location: Gurgaon, India
Experience: 2-6 Years of Experience
Education: Bachelor's Degree in CS or CSE or Relevant
---
Job Details

---
Design and developer software applications.

Automation test and building tools.

Knowledge in SDLC (Design, architecture, and development of systems)

Hand-on experience in software development.

50% time in coding, API specs, proof of concepts, testing, and reviews.

co-ordinating and assisting with the technical product manager for blueprints.

Communicating on solution design with internal and external business partners.
---
Experience:
---
2-6 years in design and development using Java J2EE.

Integration/deployment in an Agile Framework (SDLC).

Knowledge in DevOps and test-driven development.
---
Technical Skills:
---
Java, J2EE

Groovy Script

Node.js, React and AngularJS

RESTful API development

Spring Boot, Spring MVC

Kubernetes, Mesos, Swarm, and more.
---
Knowledge Preferred:
---
Knowledge in Product Engineer

Contact center technologies and more
---
Functional Skills:
---
Excellent analytical and thinking skills.

Software development and testing.

Knowledge in software configuration.

Designing high availability applications and more
---
Other Skills:
---
GAAP (Genesys) product knowledge

Vxml,icm scripting
---

---
About American Express:
American Express is a multinational financial service company. It provides banking and financial services and products to the customer and businesses. The company is headquartered at 200 Vesey Street, New York City.
Company Website: American Express
Company Career portal: American Express Careers
---