Capgemini Salary for Freshers: Candidates with graduation in engineering (B.E/B.Tech/M.E/M.Tech) or non-engineering (B.Com/BBA/MBA/BCA/B.Sc/BA/MA) looking for Capgemini fresher salary details. Following are the latest Capgemini freshers salary structure and information.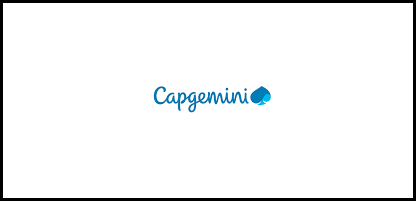 ---
Capgemini Salary for Freshers
Following Capgemini Salary and Package details are only for the freshers. These salary details are gathered either from the Capgemini selected candidates or through company-provided details during the Capgemini recruitment or Off campus drive.
---
Software Engineer Salary
Capgemini rolls out an Off campus drive for Engineering graduates every year. The freshers with B.E/B.Tech/MCA/M.E/M.Tech engineering graduates are offered a Software Engineer role. The Salary of a Software Engineer for a fresher in Capgemini is 3.8 LPA.
---
Service Desk Salary
Freshers with 3-year degree programs such as B.Com/BBA/BCA/B.Sc gradautes offered with Service Desk support at Capgemini. The salary package for a Service Desk role is Rs 2.5 LPA.
---
Capgemini Freshers Salary for 2022 Batch:
Candidates with Engineering/MCA with 2022 Batch offered a salary package of Rs. 4 LPA. There was also a One-time incentive of INR 25000 which was paid for candidates after completion of 1 year in the organization. 
---
SAP Developer/Analyst
Candidates with B.E/B.Tech or related graduates are offered with SAP developer or analyst. The Salary package for the Capgemini SAP role is starting from Rs. 3 LPA – 3.8 LPA.
---
Capgemini Consultant Salary
As a Consultant at Capgemini, the salary varies as per the experience or the background stream. The average salary of a Capgemini Consultant is Rs 5 LPA. Depending on the experience and promotions such as Associate Consultant, Senior Consultant the salary package goes up to 10 LPA.
---
Capgemini Analyst Salary
As an Analyst at Capgemini, the average salary is Rs 3.5 LPA. For roles such as Senior Analyst, Data Analyst the salary package can go up to 6 LPA.
---
Developer Salary
Freshers with engineering/related hires for the Developer role. As a developer at Capgemini the starting salary package will be Rs 4 LPA.
---
Voice and Non-Voice Salary:
Any graduate or 10+12 applying for a BPO ie. Voice or Non-voice in Capgemini. The average salary for freshers is Rs 2.5 LPA.
---
Apply for Capgemini Jobs: Click Here
Join our Whatsapp Group for Instant Job Alerts: Join Here
---