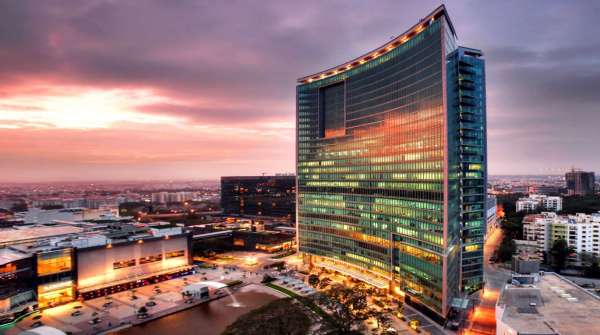 IT Companies work From Home:
Corona Virus (Covid-19) It companies work from home: Bangalore IT Hub is slowly getting affected by Corona Virus as more than a hundred plus cases showing positive results. Recently, two old aged people died due to this virus. The City is taking precautions to avoid and tackle the Corona Virus pandemic. Many Malls, cinema theatres, and other populated areas have been shut down. The major IT Companies have asked their employees to work from home.
Google:
On Thursday, Google firm in Bangalore-based location has tested positive for the Corona Virus. It is said to be that he was infected with the virus due to traveling overseas. He was the fifth person in Karnataka diagnosed with Corona Virus.
The Google India on Friday ie 13/03/20 said the statement "We can confirm that an employee from our Bangalore office has been diagnosed with COVID-19. They were in one of our Bangalore offices for a few hours before developing any symptoms. The employee has been on quarantine since then and we have asked colleagues who were in close contact with the employee to quarantine themselves and monitor their health"
For more precautions, Google has asked there Bangalore employees to work from home. Also, they have sent an email to their employees globally recommending them to work from home to avoid contact with Corona Virus.
Infosys:
Bengaluru-headquartered Infosys Ltd has evacuated its one satellite building after an employee came in contact with a suspected Corona Virus patient. The state government has advised the giant IT company to make their employees work from home for a week to stop the spreading of the Corona Virus.
Mindtree:
A Mindtree software engineer employee was tested positive for Corona Virus. The firm has traveled overseas and recently returned to India. But the employee didn't visit the office or meet any staff. He and his family first underwent medical supervision at the Karnataka health department.
Dell:
Dell's employee has also confirmed that one of its firms tested positive for Corona Virus. A statement from Dell "We can confirm two employees of Dell India were tested for the COVID-19 virus following their return home from the United States, including a visit to our headquarters in Round Rock, Texas. One employee tested negative; another tested positive and has since been placed in quarantine". Dell company is taking the necessary steps to overcome the spread of the virus in its organization.
Amazon:
The Amazon company has also taken precautionary steps in preventing of Corona Virus. In Italy, two Amazon employee has tested positive coronavirus cases. Due to that the giant E-commerce company has sent an email to all of its employees to work from home till the end of March.
Flipkart:
The giant E-commerce Flipkart has also advised its Bengaluru employees to work from home only for three days ie. from March 11 to 13. But recently, the increase of Corona cases in Bangalore the company has taken precautionary steps to avoid the spread of Covid-19.
Uber:
The popular ride-hailing company Uber has also made its employees work from home till April 6 in order to tackle the spread of Covid-19.
Several other IT and Non-IT companies have also started to make their employees work from home such as Swiggy, Coca-Cola, BYJU's, OLA, Godrej Consumer, Bytedance, Tata Steel, ITC, Zerodha, Mahindra Group, HDFC life and more.
These were the list of IT companies work from Home news and details.
---
More Jobs: Our Telegram Group for Freshers Jobs: Join Here
---
Latest Jobs:
Jobs for 2022 Batch | Off Campus drive 2022
Off Campus Drive for 2021 Batch