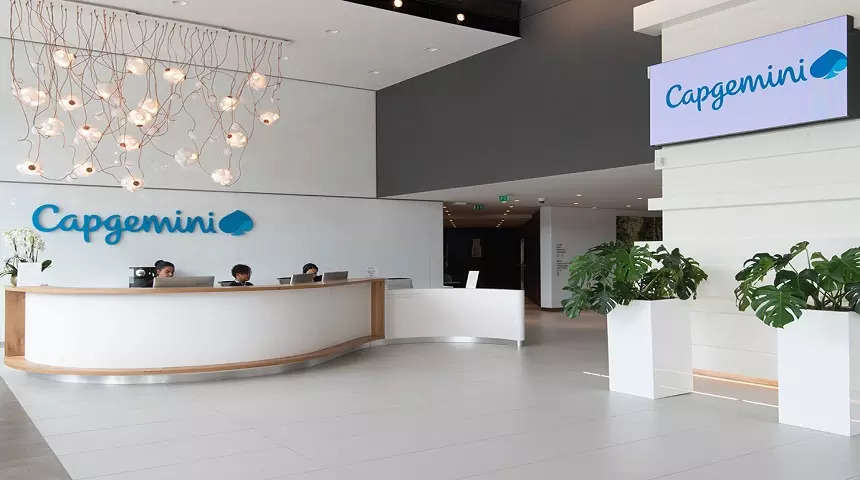 Capgemini India Hiring 60,000 Employees with Work From Home for Freshers. Capgemini is an information technology company. Provides IT services, solutions, and consulting worldwide. Has a total workforce of over 355,000 employees.
In India, Capgemini's growth is faster than the group's growth in 2021. This is because the firm will manage more operations from India. In addition, the initiative will focus on developing leaders in India who can then lead teams around the world. In the remainder of the year, demand is expected to remain strong and fuel hiring.
According to the report, Capgemini is setting up labs to build solutions around emerging technologies for global customers, such as quantum, 5G, and the metaverse. These technologies are expected to be big growth drivers going forward.
As there are a lot of new emerging technologies like quantum, 5G, and metaverse, and there are expectations that these technologies will be huge growth drivers in the future, Capgemini is also setting up labs to build solutions around these technologies for customers around the world.
"We are globally about 355,000 employees and half of them are in India, and we continue to see good headcount growth," Yardi told ET.
Join Our Telegram Group: Click Here
"The new hires will be a mix of fresher hiring and lateral talent, with a focus on emerging areas like 5G and quantum," he added. Capgemini launched a 5G lab in India last year along with the partnership with Ericsson. It is seeing a lot of traction. "We've been working with some of the global and Indian service providers to build industry use cases on 5G," he said.
"A lot of the new generation technology skills are being incubated in India or are being built from here," Yardi further added.
Similarly, Capgemini has an academy for cloud and AI where it is building specific competencies, and for cybersecurity. "We see trends across all of these some, like cloud and data, have become more mature,". "We will see more business use cases coming with a broader focus on metaverse and quantum." Yardi further said.
Capgemini hiring is already started both freshers and experienced candidates are being recruited. Candidates can grab this hiring opportunity. Below are the recruitment details mentioned.
Apply for Capgemini WFH Jobs: Apply Here
Recent Post
TCS Will be Hiring 1 Lakh Freshers in 2022
Wipro and Tech Mahindra Work From Home Job