Cisco Salary for Freshers: Wondering about what is the salary package for Freshers at Cisco? Following are the details on the Cisco salary for freshers.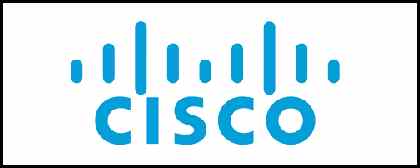 Cisco Salary for Freshers details

Cisco salary and package details are only for the freshers. These salary details are gathered either from the Cisco selected candidates or through company-provided details during the Cisco recruitment or Off-Campus drive.
Software Engineer
The average salary of a Software Engineer at Cisco is 8 LPA for freshers. The salary can go up to 30 LPA for an experienced candidate.
Network Engineer
As a network engineer at Cisco, the average salary for freshers is Rs 5 LPA. The experienced one's salary package can go up to 15 LPA.
Software Developer
As a Software Developer at Cisco, the starting salary for freshers is Rs 7 LPA. The average salary package is Rs 15 LPA.
Technical Support Engineer
The Starting salary package of a Technical Support Engineer for a Fresher at Cisco is Rs 4 LPA. The average package is Rs 8 LPA for an experienced.
Customer Support
At Cisco, the roles such as Customer Success Engineer, Customer support engineer, or Consulting Engineer. The average package for a Fresher is Rs 6 LPA and can go up to 20 LPA for an experienced employee.
Business Analyst
As a Business Analyst at Cisco, the average salary package for freshers is Rs 4 LPA. The package for an experienced one can go up to 20 LPA.
Join Our Telegram Group for Job Alerts: Join Here
Intern Salary
Freshers with Interns at Cisco can get an average salary package of Rs 7 LPA. Interns such as Cisco Apprenticeship, Technical Intern, Analyst Intern are offered for Freshers.
Note: Cisco is a product-based MNC. The above-provided information is an average package. Depending upon the college campus (IITs/NITs) the package is higher Cisco offers a package of Rs 20LPA-30LPA for post gradautes.
Apply for Cisco Jobs: Click Here
Cisco Salary for Freshers list
| | |
| --- | --- |
| Job Role | Cisco Freshers Salary |
| Consultant Engineer | Rs 11 LPA |
| Technical Consultant | Rs 10 LPA |
| System Administrator | Rs 3.5 LPA |
| Engineer | Rs 7 LPA |
| IT Engineer | Rs 8 LPA |
More Salaries

Off Campus Drive for 2022 Batch