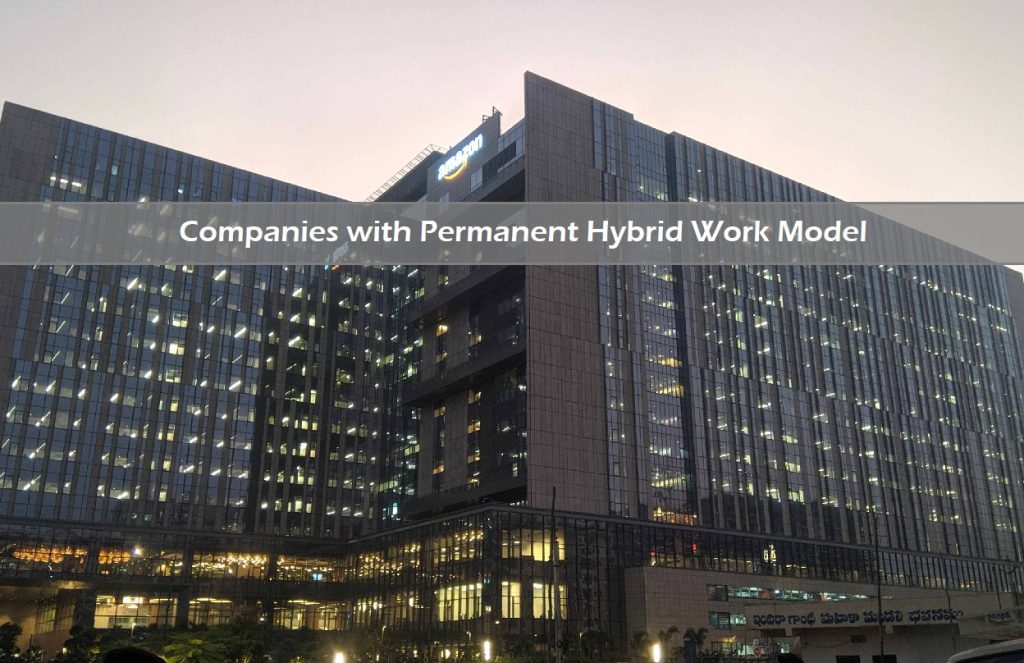 Due to Corona Virus Pandemic Companies offered their employees to work from home. For more than 18 months the employees have been working from home since the Covid-19 outbreak. But now things are getting normal and many of the companies have started calling their employees back to the office.
However, there are companies that are still offering remote working options. But remote working will not last long and need to keep the working track of their employees. Companies have implemented the Hybrid work model. In this model the employees are allowed to work from home but with one condition. The worker has to work from the office once or twice a week in order to follow the Hybrid model. There are companies that are offering Hybrid work options. So here is the list of Companies with a Permanent Hybrid Work Model.
Companies with Permanent Hybrid Work Model
TCS
Google
Intuit
Microsoft
Intel
Infosys
Ford
Equinix
Siemens
Fujitsu
Upwork
Hubspot
Amazon
Wipro
Maruti
Salesforce
Nationwide
Philips
LinkedIn
Pinterest
Reddit
These companies are Hiring Across India: Check Here
Get Software/IT/High-Paying Job Alerts: Join Telegram
A hybrid work model is a good option for those who can manage a lot of things in their office and home. Even the fresher or experienced looking for a job change can schedule their interview remotely where talented candidates can be easily hired without calling them to the workplace or office. The hybrid work model also plays an important role in meeting a colleague once or twice a week. All the meeting which requires hands-on can be taken place. Moreover, most of the companies are following the Hybrid work model. But there are companies who are also accepting a permanent work from home or remote working model.
Also Read
List of Companies with Permanent Work from Home