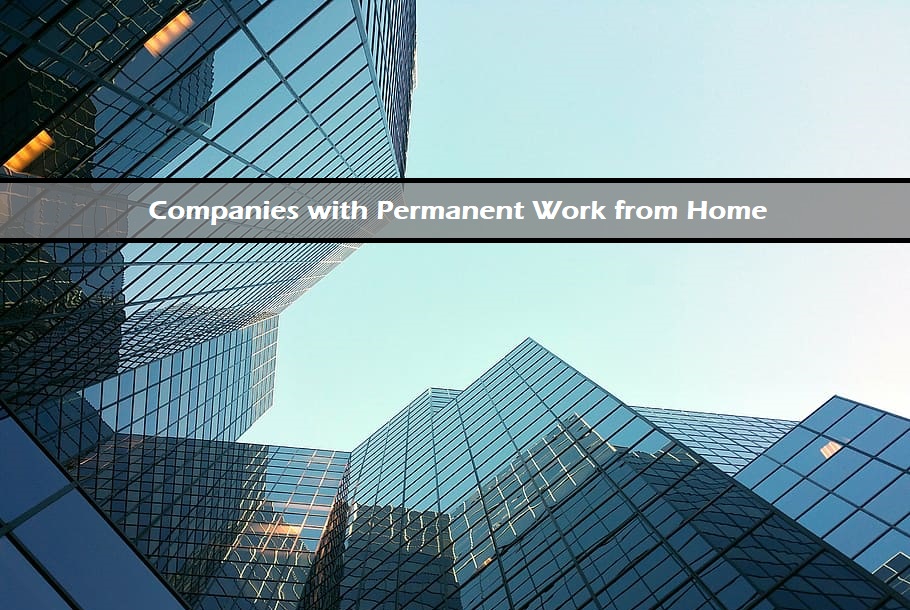 Companies with Permanent Work from Home: Due to the Covid-19 outbreak, most of the IT companies shut their office down and provided an option where employees can efficiently work from their homes. Most of the companies were never stopped their work process and operating centers were up all the time thanks to the cloud technology. But however, currently, the pandemic is in control and most of the industry and offices have been opened and functioning. It was more than 18 months were employees were working from their home but now things are going to be changed for the following reason.
Companies are calling back their employees to work from the office. However, it is now official that most of the giant companies are offering a hybrid work process, and soon after it is going to be full-time work from the office. Here is the list of companies that are accepting and giving permanent work from home to their employees.
Software/IT/High-Paying Jobs: Join Telegram
Companies with Permanent Work from Home
Facebook/Meta

VMWare

Brex

Coinbase

Atlassian

Dropbox

Indeed

Hotstar

Meesho

Cimpress

Novartis

Confluent

HakerRank

ONVU Technologies

Quora

RedHat

Mutual Mobile

Twitter

Multiplier

Zillow

Shopify

Slack

Nagarro

Spotify

Wingify

AyataCommerce

Paytm Insider

Square

Upwork

TheMathCompany

Tata Steel

rtCamp
Infosys, TCS, Cognizant Hiring Any Graduates for Various Roles
These companies are Hiring Across India WFH: Check Here
These were the top companies that decided to provide the permanent work-from-home option. However, the above companies are handling their clients/products/operations/data centers, etc remotely. Most of these are cloud-based industries. It is good as they provide the options but in the long run, their work policy might follow a hybrid workflow or can call their workers back to the office. Depending upon the company's work progress and capabilities.
But one thing during the work from home employees was getting a lot of free time to look around. Because WFO can be time-consuming in traveling. Whereas good thing about the work from office is meeting their colleague, spending time in the cafeteria, office infrastructure and many other fin activities.