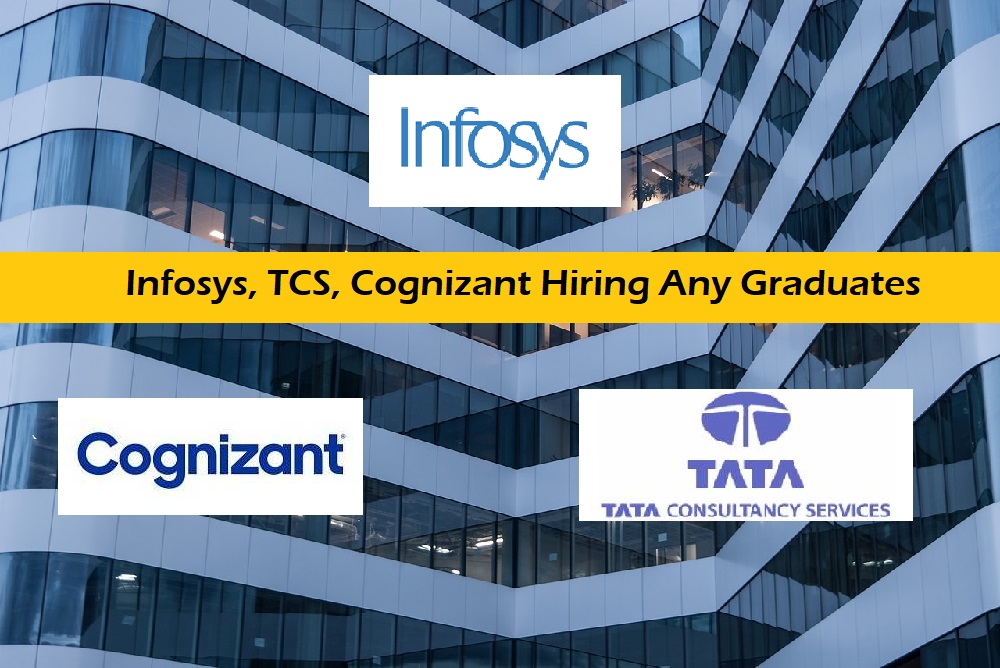 In India, top companies like Infosys, TCS, and Cognizant are hiring freshers for various roles. Following is a detailed description of the hiring process of each company.
Infosys News:
According to the latest news, Infosys plans to hire 55,000 freshers this year. There are a lot of opportunities for freshers in the IT industry, according to the company's chief executive. In order to meet both their supply and market demands, they must learn new technology skills within a limited timeframe. However, Infosys has already started hiring freshers for a variety of positions, including and not limited to system engineers, operations executives, and specialist programmers. Candidates interested in applying can take part in the Infosys Drive.
Infosys Off Campus Drive: Click Here
TCS News:
TCS plans to hire 1 lakh freshers this year. In an initiative supported by TCS, graduates will be offered job roles in a variety of fields. A TCS registration portal is currently open where all freshers can apply with their graduation degrees. TCS has the largest workforce working worldwide and more jobs will be posted on its career portal in order to attract job seekers.
TCS Off Campus Drive: Click Here
Join Official Telegram Channel: Join
Cognizant News:
To reduce attrition, Cognizant is planning to hire more fresh talent. Cognizant is working to obtain the skills of its employees and upskill them with the technologies that are in demand in the market as a result of an increase in employees leaving the company. Additionally, cognizant offers its employees opportunities for promotion and advancement in order to reduce the number of resignations.
Cognizant Recruitment Drives: Click Here
Recent Post:
COVID-19 Outbreak: Will Companies Again Provide Work From Home?