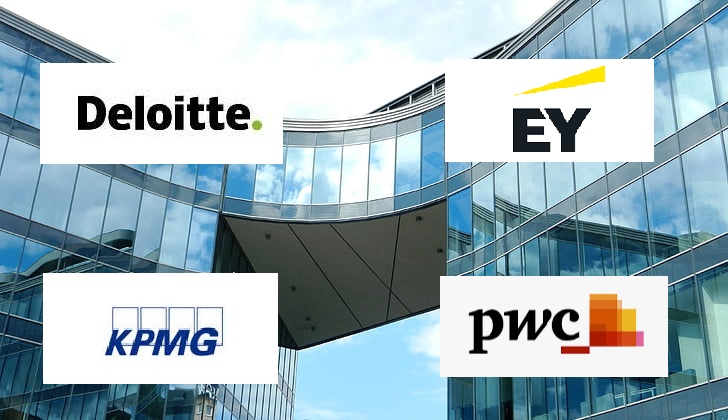 Deloitte, EY, KPMG, and PWC Hiring 80,000 Freshers and Experienced in India. Nearly 80,000 people are expected to be hired by consulting companies and their shared services units over the next year, according to industry insiders. Business expansion and high attrition are driving the demand for new employees.
It is estimated that these four companies and their subsidiaries in India currently employ over 210,000 people in technology and non-tech functions, and they are expected to double their headcount over the next two to three years.
There are two main growth drivers for these companies. In the first place, digital transformation services were needed when businesses built additional digital infrastructure during the Covid pandemic. Another reason is the expansion of global business, which has led to the addition of shared services units in India.
 For these firms, gross hiring for the fiscal year was 88,000, including headcount replenishment due to an annual attrition rate of about 23%. This cohort of companies had the highest year-over-year headcount growth of 36 percent.
Join Telegram Channel: Join Now
Deloitte, EY, KPMG, and PWC Hiring Details
Deloitte is seeking fresh graduates from universities and relevant talent from other industries. With a total headcount of 90,000 across functions, 20% of the firm's global workforce is based in India. 
Apply for Deloitte Jobs: Click Here
Reports indicate that PwC India added 3,000 jobs last year. Over the next five years, it plans to create 10,000 new jobs in the country.
Apply for PWC Jobs: Click Here
Roles in technical development include DevOps, Cybersecurity, Cloud Technology, Mobility, Virtualization, Data Science, and Analytics.
Roles in Non-Technical Department Includes for demand are process & functional advisory, business operations consulting, finance specialists, accounting & audit specialists, business analysts, forensics, and risk advisory.
Deloitte, EY, KPMG, and PWC has started Hiring Freshers and experienced candidates for various roles across India.
Apply for EY Jobs: Click Here
Recent Post
Cognizant Hiring for Various Roles with WFH Jobs