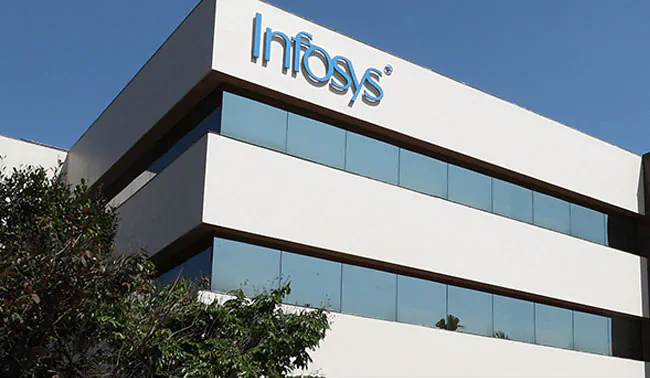 Infosys to Hire 50,000 Freshers in 2022 with Salary Hike this Month. The IT Tech giant, Infosys, announced that in the fiscal year 2022, which ended on March 31, they have already hired 85,000 freshers off-campus and on-campus. Infosys an Indian Information technology giant hiring more number of freshers this year.

Infosys Hiring 50,000 Freshers in 2022
Infosys' attrition rate reached 27.7% in the March quarter, up from 25.5% in the December quarter, but the management believed attrition actually decreased.
In the December 2021 quarter, the total headcount was 3,14,015, up from 2,92,067. After the announcement of its Q4 results, Infosys is most likely to increase the salary of employees in the coming financial year to compensate for the higher workload. The company has hired 54,396 freshers for this financial year and is hoping to hire over 50,000 more in FY23. 
Infosys' chief financial officer Nilanjan Roy told journalists at a press conference after declaring the results of the fourth quarter, "In the last year, we have hired 85,000 freshers across India and globally. We are planning to hire upwards of at least 50,000 (this year) and will see how this plays out but that it just initials figures."
Chief Executive officer Salil Parekh has added, "With the acceleration of digital disruptions across industries, we see immense potential to engage and partner with clients as they transform, adapt, and thrive. We will scale talent globally, invest in employees and accelerate innovation and digital capabilities to capitalize on the expanding market opportunity."
Join Our Telegram Group: Click Here
Infosys Salary Hike News
Parekh has said, "Infosys delivered highest annual growth in a decade with broad-based performance driven by deeply differentiated digital and Infosys Cobalt led cloud capabilities, powered by 'One Infosys' approach. We continue to gain market share as a result of sustained clients' confidence in our ability to successfully navigate their digital journeys."
Revenue growth is expected to be 13-15 percent for FY23, with operating margins at 21-23 percent.
The company's net profit for the fourth quarter through March rose by about 12% to Rs. 5,686 crores ($747 million), while analysts had predicted a profit of Rs. 6,000 crores.
Apply for Infosys Off Campus Jobs: Click Here
Recent Post
Capgemini India Hiring 60,000 Employees with Work From Home Job for Freshers
Mphasis Hiring Any Fresh Graduate for Trainee Process | Any Graduate