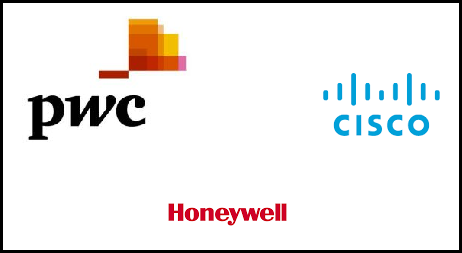 PWC, Cisco, and Honeywell Hiring Freshers for Various Roles. Top companies are Hiring Freshers across India. Below are the Job description, Eligibility and details.
PWC Assurance
Invite and give in the moment feedback in a constructive manner.
Share and collaborate effectively with others.
Identify and make suggestions for improvements when problems and/or opportunities arise.
Handle, manipulate and analyse data and information responsibly.
Follow risk management and compliance procedures.
Keep up-to-date with developments in area of specialism.
Communicate confidently in a clear, concise and articulate manner – verbally and in the materials I produce.
B.Com+CA Inter
0+ years
Perform work and provide related deliverables in accordance with DC User Guide instructions as applied to engagement teamwork request submissions
Cisco Risk Analyst
Assesses, mitigates, reports, and prevents risk to business activities and operations; assures compliance with government and organization-wide procedures.
Creates protocols to reduce exposure to legal / compliance problems for current and proposed business and financial processes / structures.
Supports organizational processes and programs for mitigation of regulatory and financial risk, including administration of insurance.
Assesses risk for outages and creates protocols to respond and maintain business continuity.
Eligibility
Currently pursuing a Bachelor of Engineering degree in Computer Science or Information Science
CGPA of 8.0 (out of 10) and above
Vigilant and forward-thinking with attention to detail
Willing to speak up, share opinion, and engage in healthy discourse
Relevant certifications: CIA, CPA, or CISA
Collaborative and willing to give and receive feedback
Passionate about technology and compliance
Familiar with audit processes and methodologies (COSO)
Honeywell Embedded Engineer
Basics of Test Automation, Requirement Based Testing and Scenario Based Testing
Ability to work with different technologies available in testing and apply for Leads influences and motivates others, provides direction, removes barriers.
Effectively able to resolve issues on technical front.
Passion to explore opportunities and solutions.
Mindset to work on innovation.
0-2 years of industry experience
B.E/B.Tech/M.Tech.
C/C++/Embedded C/C++