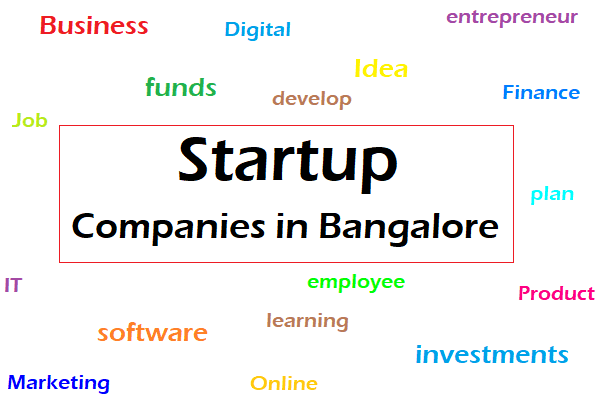 ---
Many top-notch startup companies are raised in Bangalore city. Giant companies like Flipkart, Mphasis, Cred, and more are headquartered in Bangalore. In this list, we will cover the top and trending startup companies in Bangalore.
Startup Companies in Bangalore
Meesho
Vedantu
RazorPay
Avail Finance
Zerodha
Cure.Fit
FreshMenu
ZestMoney
HackerEarth
ShareChat
List of Top 10 Best Startup companies in Bangalore
1. Meesho
Meesho is a Bangalore-based startup company. It was founded in 2015 by Sanjeev Barnwa and Vidit Autrey. Generally, it is the largest Reselling social commerce App in India that provides work from home and earn online.
Meesho sells products at a wholesale price through WhatsApp and Facebook groups. It helps small businesses to grow and sell their products online. Further, most of the women housewives, college students, wholesale traders can earn by doing a part-time job and helping them financially working from home. Meesho comes under the best Startup Companies in Bangalore.

Moreover, the company has a total workforce of over 750+ employees. The designation offered to the employees is Product Analyst, Data Scientist, Social Media Executive, and more. Career growth and learning are more if you join Meesho company.
2. Vedantu
Vedantu is an online educational learning platform where professional teachers interact with the students over the internet. The live classroom enables students to learn and gain more knowledge.
The founders of Vedantu are namely Vamsi Krishna, Pulkit Jain, Anand Prakash, and Saurabh Saxena. It is a Bengaluru-based start-up company that serves in India as well as abroad. Therefore, the company follows the cutting-edge technology called WAVE (Whiteboard Audio Video Environment) where students can choose their learning category. Vedantu has total working employees of over 1,225.
Vedantu Careers: Apply

3. RazorPay
RazorPay is a digital Payments Solution company that gives access to businesses for all payment modes. Surprisingly, it is the only company that offers a product suite to the businesses to accept, process, and disburse payments.
RazorPay was founded in 2014 by two IIT Roorkee alumni, Harshil Mathur and Shashank Kumar. It has become the most popular digital Payments Solution company that has over 300 million consumers. The main motive of the company is to develop a simple, clean, and friendly UI for experiencing a hassle-free user interface.
RazorPay Careers: Apply

4. Avail Finance
Avail Finance is a financial startup company in Bangalore founded by Varun Joseph Kurien in 2017. It provides financial services such as providing instant cash loans, digital lending, online loans, and savings.

Avail Finance comes under the best financial Startup Companies in Bangalore. It is a mobile-first platform thus enabling customers to get quick and easy loans. The company has working employees of 51-200. 
5. Zerodha
Zerodha is the largest stock trading company in India. The company was founded in the year 2010 by Nithin Kamath.
Zerodha provides trading services for currency, equity, commodity, and mutual funds. The company is also known as "India's first discount brokerage" that offers discount broking and overtook the other largest brokerage service trading companies. Moreover, it has gained over 2+ million clients and become one of the most popular and biggest stock brokers in India. The total number of working employees in Zerodha is over 1100.
6. Cure.Fit
Cure. Fit is a fitness and health-based start-up company founded by Mukesh Bansal (founder of Myntra) and Ankit Nagori (ex-CBO, Flipkart) in the year 2016.
Following it has four segments cult, eat, mind, & care. fit that provides fitness, healthy food, nutrition, and mental wellbeing both online and offline. Overall the company has a total working of 1001-5000 employees. The designation offered to the candidates is Software Engineer, Front End Developer, Android Developer, and more.
7. FreshMenu
FreshMenu is a Bengaluru-based online food delivery start-up company founded by Rashmi Daga in 2014. The company offers tasty and fresh Food & Beverages that are chef-made meals. It serves its food delivery services across Bangalore, Mumbai, and Delhi.
The company serves its customers to order food through a mobile app or desktop. FreshMenu has a workforce of 501-1000 employees. Following this product-based company offers candidates with a designation of Operations Manager, Software Engineer, Digital marketing, and more.
8. ZestMoney
ZestMoney is an Indian-based largest consumer lending Fintech company. The founders of ZestMoney were three colleagues namely Lizzie Chapman, Priya Sharma, and Ashish Anantharaman in 2015.
ZestMoney provides the fastest and easiest way to pay the EMI without having a credit card. Surprisingly, it has millions of Indian consumers and offers digital financial services through online and offline stores. Furthermore, the company uses the latest mobile technology, digital banking, and AI for financial services.
Although, the total number of working employees is around 51-200. The company also offers designation to candidates such as software developers, software test engineers, and more.
9. HackerEarth
HackerEarth is a software company founded by Sachin Gupta (CEO) and Vivek Prakash (CTO) in 2012. The company provides a technical assessment for giant software companies to help them in recruiting skilled developers.
HackerEarth serves overall 750+ organizations, including giant companies like Amazon, IBM, HP, HCL, GE, and more. They also provide programming challenges and coding competitions for developers. Candidates can improve their technical skills using HackerEarth practice as it offers learning programming tutorials such as data structures, Python, etc.

HackerEarth has a range of around 51-200 total working employees. Eventually, the candidates can work at HackerEarth as they offer talents to Software Developer, Problem Setter, Data Analyst, and more.
10. ShareChat
ShareChat is a social networking site founded by Ankush Sachdeva, Farid Ahsan, and Bhanu Singh in 2015. Surprisingly, it has become the fastest-growing social networking application in India.
ShareChat Android app is available in 15 different local languages. Especially it is a content creating and sharing platform where it enables users to create their content. Moreover, ShareChat has over 50-55 different content formats and has more than 100 million downloads on the Play Store. The company has a range of 201-500 working employees.
These were the list of best startup companies in Bangalore. Comment your suggestions.
---
Join Telegram Group to get daily Latest Off Campus Jobs alerts:
---
Latest Off Campus Jobs PAN India: Check details
Also Read: Top 50 IT Companies in Bangalore
Also See: 5 Best Programming Language to Easily Get High-Paying Job in India