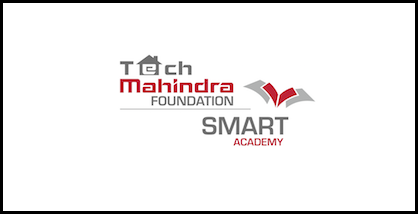 Tech Mahindra AWS offers a free cloud computing course for job seekers. Following are the Tech Mahindra AWS course and registration details.
Tech Mahindra AWS Cloud Computing Details

The Tech Mahindra Foundation is collaborating with Amazon Internet Services Private Limited (AISPL) on the AWS re/Start programme.
As Tech Mahindra Foundation CEO Rakesh Soni explained, "Cloud computing is a 21st-century technological innovation that is enabling digital transformation.
The cloud migration phenomenon has accelerated many businesses' efforts to migrate to the cloud to innovate and overcome uncertainty.
This program provides learners with valuable and in-demand cloud computing skills along with an AWS Certification, ensuring their success right from the start."
Who is it for?
AWS re/Start program is ideal for students or freshers who wish to start their career in technology to become skilled cloud computing professionals. This program is also a great opportunity for those with existing knowledge to get upskilled and excel in their careers.
How does it help?
After completion of the cloud computing, AWS re/Start program at Tech Mahindra SMART Academy for Digital Technologies in Mohali, Hyderabad, and Vizag, the students will be able to start a full-time job in cloud technology.
This course is for unemployed or underemployed youth/individuals who wish to launch a career in cloud computing technology. Besides, training in technical skills, students will be provided with professional skills such as effective communication, resume writing, and coaching for interview preparation to make them job-ready.
Join Our Groups for More Jobs
Job Roles/Career Prospects
These 12 weeks of the program give candidates intense and hands-on training to prepare before testing for the AWS Cloud Practitioner Certification.
After completing the Cloud Practitioner certification, you can explore opportunities in the form of various cloud-related jobs.
Apply for Tech Mahindra Jobs: Click Here
Register for Free Tech Mahindra Course: Click Here
Join Official Telegram Channel: Join
Recent Jobs: