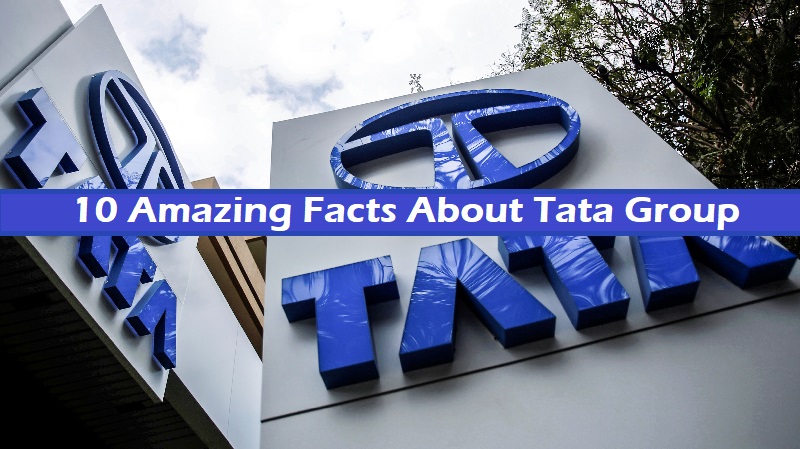 Facts About Tata Group | Tata Group is a Multinational Conglomerate Company. Founded in 1868 by Jamsedji Tata and is a leading enterprise and India's Most Valuable Brand. The company is specialized in Engineering Services, Information Technology, Financial Services, Manufacturing, Consumer Products, Communications, retail, and various other sectors.  
Tata Group's main categories are providing products in Automotive, Airlines, Chemicals, Finance, Hospitality, Defence, Information technology, Real Estate, Cement, Salt, Steel.
Tata Group is the oldest and most emerging company. Here are the amazing facts about Tata Group.
Facts About Tata Group
Fact 1: Tata Supplies Defense Vehicles to the Indian Army
Fact 2: The first hotel with electricity in India – Taj Hotel
Fact 3: Tata Motors is today present in more than 175 countries in the world
Fact 4: Tata power is the largest integrated power company in India
Fact 5: Tata Group Never Invested in the Alcohol or Tobacco or cigarette Business
Fact 6: 66% of the profits of Tata Group go to charity (Tata Trust).
66% of Tata Sons' equity is held by the Tata Trusts and dividends flow directly to support the philanthropic work of the Trusts
Fact 7: TATA group believes in the Parsi legend, humata hukhta hvarshata, which means good thoughts, good words, and good deeds.
Fact 8: Tata Built India's first sports car called Racemo. It was built by Tata Motors and was having a 190 PS engine that can go up to 100km/hr in 6 seconds.
Fact 9: Tata Motors is among the top 10 commercial vehicles in the world.
Fact 10: Tata Group Employees more than 800,000 Workforce.
Join Our Telegram Group for TCS Jobs: Click Here
TCS Hiring Freshers/Experienced for Various Roles: Check Here
Latest News: TCS Will be Hiring 1 Lakh Freshers in 2022
So these were the top 10 Amazon facts about Tata Group. The company has a lot of positive feedback from the employees and is the most recommended company to work for. If you are looking to join the Tata Group company then you can apply for the job easily.
Recent post:
Wipro WFH Opportunity Hiring Any Graduates for Support Engineer
List of Companies with Permanent Work from Home