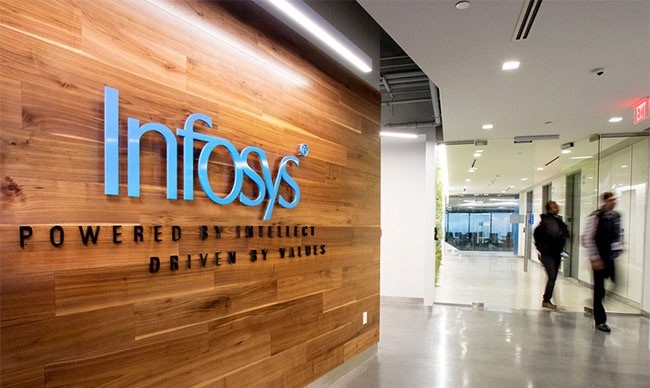 Infosys Hiring More Freshers in 2022 as 80,000 Employees Resigned. Infosys, India's second-largest IT services provider, announced its financial results for the fourth quarter of fiscal 2022 last week.
Infosys Hiring More Freshers in 2022
In the financial year 2022, the company hired 85,000 freshers on and off-campus, with the total headcount standing at 3,14,015 from 2,92,067 within the December 2021 quarter.
The Bengaluru-based IT major reported an attrition rate of 27.7% in the March quarter, up from 25.5% in the December quarter. Over 80,000 employees have resigned from the company between January-March 2022.
As a result of record attrition levels, Infosys is reportedly enforcing non-compete clauses in employment agreements to deter attrition. The company's non-compete clause prevents its employees from joining Tata Consultancy Services, IBM, Cognizant, Wipro, and Accenture within six months of quitting the company. 
Join Official Telegram Channel: Join
Infosys Hiring Freshers News
Infosys to Hire 50,000 Freshers in 2022 with Salary Hike this Month. The IT Tech giant, Infosys, announced that in the fiscal year 2022, which ended on March 31, they have already hired 85,000 freshers off-campus and on-campus. Infosys an Indian Information technology giant hiring more freshers this year.
Infosys' chief financial officer Nilanjan Roy told journalists at a press conference after declaring the results of the fourth quarter, "In the last year, we have hired 85,000 freshers across India and globally. We are planning to hire upwards of at least 50,000 (this year) and will see how this plays out but that it just initials figures."
However, Infosys has already started hiring freshers across India. The roles that will be offered for the freshers are System Engineer and Operations Executive. Eligible candidates can apply for the job role.
Apply for Infosys Job: Click Here
Recent Post:
Mphasis Hiring Any Graduates Trainee Process | Freshers/Experienced
EY Job Opportunity Hiring Any Graduate for Associate