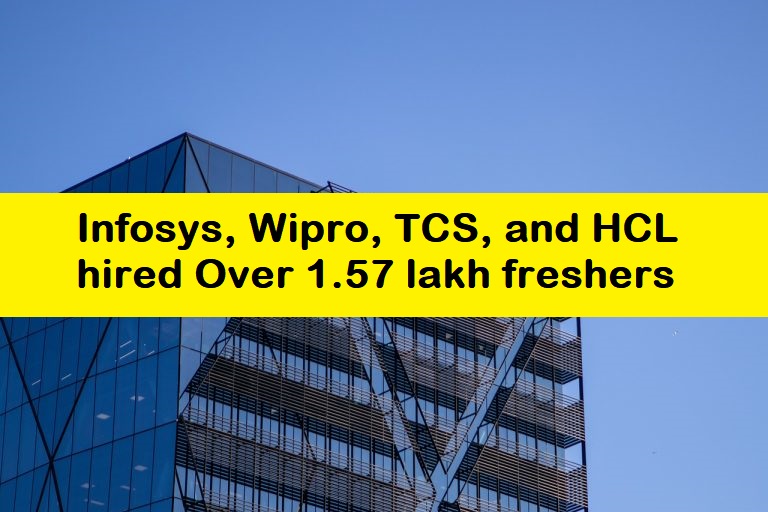 India's top notch tech companies Infosys, Wipro, TCS, and HCL hired over lakh freshers in 2022.
Infosys, Wipro, TCS, and HCL News

Infosys has roped in 40,000 freshers from various campuses against its target of 50,000 hiring for the year. Nilanjan Roy, Chief Financial Officer, Infosys said, "We have already hired 40,000 freshers out of our plan of hiring 50,000 freshers for the year and the number could go up." Infosys Hiring Freshers for Internship Job Role.
According to reports, by March 2023, HCL Tech may hire more than 30,000 freshers. The firm has added 16,000 freshers in the first half of this year. HCL Hiring Freshers for Graduate Engineer Trainee.
IT Major Wipro has onboarded 14,000 against its target of 30,000 hires for this financial year. "We have on-boarded over 14,000 freshers in H1 which is about 72% of what we added in the whole of last year," Thierry Delaporte, CEO and Managing Director, Wipro said. Wipro Company Hiring Freshers for Project Engineer.
Meanwhile, TCS, which has hired a total of 35,000 freshers in the first half of the year, revised its fresher hiring guidance from 40,000 to 47,000 for this fiscal. TCS will Recruit more freshers through the National Qualifier Test (NQT) 2023.