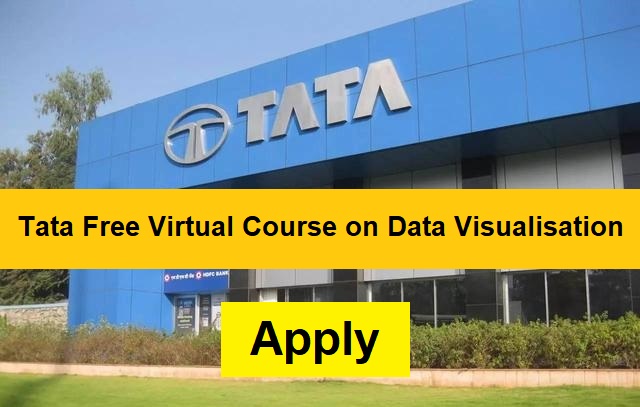 Tata Free Virtual Course on Data Visualisation. Tata is offering technology related courses and programs for freshers and experienced candidates across India. Candidates who want to learn new Data Visualisation Empowering Business with Effective Insights skills can register for the course offered by the Tata.
About Tata Free Courses
Tata Group is a global conglomerate which operates in more than 100 countries across six continents, with a mission 'To improve the quality of life of the communities we serve globally, through long-term stakeholder value creation based on Leadership with Trust'.
This virtual experience programme is with one of our companies, Tata Insights and Quants or Tata iQ. You will gain insight into how our passionate multi-disciplinary experts solve some of the most complex business problems using data visualisation solutions, such as Tableau and Power BI and create amazing stories which are hidden under the mountains of data generated.
The programme will show you what kind of problems are solved at Tata Insights and Quants on a day-to-day basis and will attempt to emulate the challenges you will be facing.
Skills Offered
Framing the Business Scenario: Learn how to anticipate the questions your business leaders will need answers to
Choosing the Right Visuals Learn which visuals are most effective in a given scenario
Creating Effective Visuals Apply your under and create visuals based on business scenarios
Communicating Insights and Analysis Effectively communicate your findings and explain how it relates to each scenario.
How To Apply Tata Free Virtual Course?
Eligible candidates apply for this online course by following the below link. All details will be shared via email.
Apply for Tata Free Virtual Course Click Here
Apply for Tata Jobs Click Here