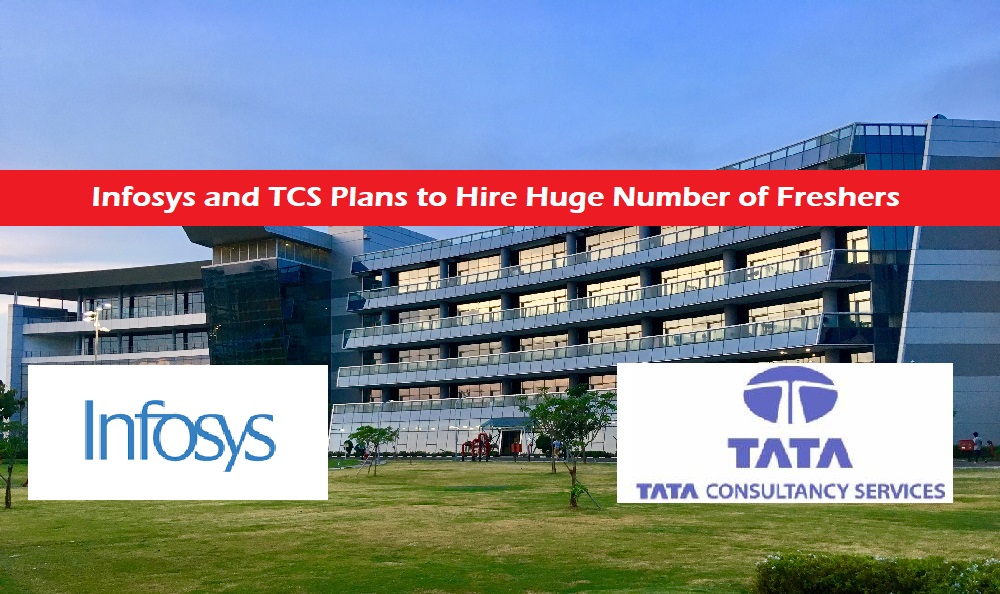 Infosys and TCS Plans to Hire Huge Number of Freshers in India 2022. The Indian IT Gaint company is planning to hire more number of freshers this year. Mainly because of employees leaving the organization. The company is increasing the hiring rate to meet the market demand.
Infosys to Hire 50,000 Freshers in 2022
Infosys to Hire 50,000 Freshers in 2022 with Salary Hike this Month. The IT Tech giant, Infosys, announced that in the fiscal year 2022, which ended on March 31, they have already hired 85,000 freshers off-campus and on-campus
Infosys' attrition rate reached 27.7% in the March quarter, up from 25.5% in the December quarter, but the management believed attrition actually decreased.
In the December 2021 quarter, the total headcount was 3,14,015, up from 2,92,067. After the announcement of its Q4 results, Infosys is most likely to increase the salary of employees in the coming financial year to compensate for the higher workload. The company has hired 54,396 freshers for this financial year and is hoping to hire over 50,000 more in FY23. 
Infosys' chief financial officer Nilanjan Roy told journalists at a press conference after declaring the results of the fourth quarter, "In the last year, we have hired 85,000 freshers across India and globally. We are planning to hire upwards of at least 50,000 (this year) and will see how this plays out but that it just initials figures."
Apply for Infosys Jobs: Click Here
Join Our Telegram Group: Click Here
TCS to Hire 40,000 Freshers in India
A 17.4 percent attrition rate was recorded in Q4FY22. The 17.4 percent may be less than peers, who will soon announce their figures. In Q4FY21, the company reported 7.3 percent attrition. The attrition rate for TCS for the previous quarter, Q3FY22, was 15.3 percent.
Commenting on Q4FY22, Milind Lakkad, Global HR Head, TCS, said, "With the highest ever net addition this year, consistently highest talent retention, benchmark talent development metrics, continued focus on health and well-being and numerous industry awards, we have reaffirmed TCS' position as the #1 employer of choice."
Apply for TCS Jobs: Click Here
Recent Post
Infosys, Capgemini, HCL Hiring More Freshers in 2022
Capgemini India Hiring 60,000 Employees with Work From Home