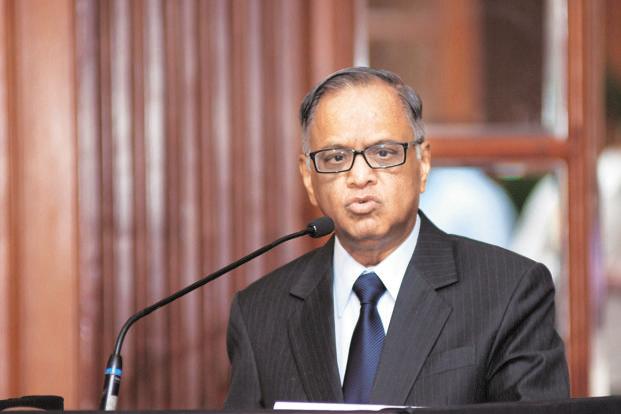 Infosys Founder Narayana Murthy Calls Employees Back to Office | NR Narayana Murthy, the founder of Infosys, the second-largest IT company in India, has advocated that companies assist their employees in returning to work now that Covid-19 appears to be on the decline.
Infosys Founder Narayana Murthy Calls Employees Back to Office
Furthermore, working from home makes it difficult to foster a culture of hard work, imagination, excellence, intuition, meritocracy, discussion, and debate.
"I am not a big supporter of work from home at all,". DH's Bengaluru 2040 event on Friday featured an IT veteran who lamented the negative impact of the practice on the corporate culture.
In a virtual session, Murthy remarked, "When people work from home, that institutional culture will slowly become weaker and weaker."
Working from home has several disadvantages as well. It is not feasible to work from home in a country like India, where many workers live in multigenerational households, do not have access to an adequate Internet connection, and lack a separate workspace.
Infosys Accelerates Freshers Graduate Hiring Program
Moreover, he mentioned that India's production is lower than Bangladesh's, which was founded a little over four decades ago. In 2020-21, India's per capita income was just over $1,900, compared to Bangladesh's $2,227 and China's $12,551. In the 1940s, Germany's workers worked "more than 16 hours a day, six days a week" to rebuild the country's economy following WWII.
Join Official Telegram Channel: Join Now
"I believe in emulating that as it is the only way we can raise our economy and follow China," Murthy added. The information technology sector, in particular, enabled workers to work from home during the pandemic, but are now seeking to rehire them.
TCS is Hiring Freshers for Various roles Required 100000 Freshers
"My wish is that all the companies get back to the office at the earliest," Murthy stated.
In 2022, Narayana Murthy quoted, "I believe the office is the place to work, home is the place to spend time with your loved ones. Mixing the two is not a good idea on a long-term basis."
"Yeah, I understand that there is no alternative therefore, we have adapted WFH. He had said, however, that this should only be a short-term solution.
Apply for Infosys Jobs: Click Here
Also Read:
Infosys Latest Off Campus Drive Click Here