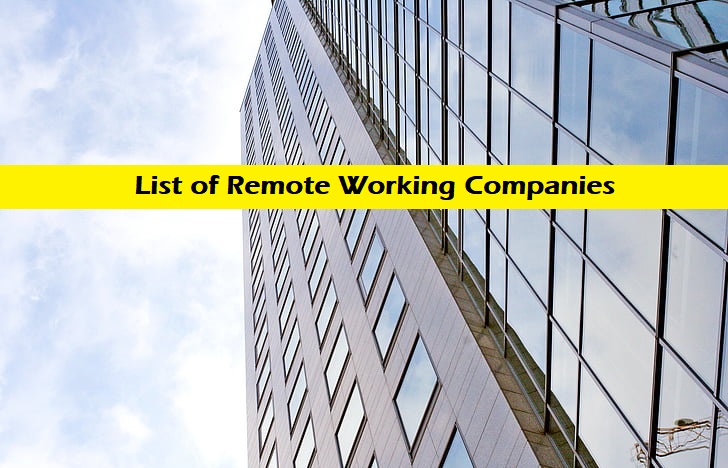 Remote Working Companies to Avoid Going to the Office: Pandemic is getting over and employees are called back to start working from the office. Companies are following the hybrid work model where workers have to visit the office twice a week. But many are not getting over with the work from home model. However, there are companies that have offered permanent work from home to their workers.
How about working anywhere across the globe? It would be a great experience as there is no need of traveling to the office every day. Just required a laptop and WiFi where you can enjoy remote working.
Moreover nowadays remote working or hybrid work model is trending and everybody is wanting either permanent work from home or remotely working job. If you are looking for a new job or want to switch the current job to a remote working industry. Then the below-listed companies will be the best option to look for.
Workers are now more interested in working remotely. So in this list, here are the best companies that accept remote working options.
List of Remote Working Companies
GitHub
SAP
Dell Technologies
UnitedHealth Group
Thermo Fisher Scientific
Sutherland
Shopify
Amazon
VMWare
Cisco
Zoom
Intuit
Meta
Red Hat
Philips
KPMG
Automattic
PwC
Raytheon
Wells Fargo
ServiceNow
InVision
Visa
Eaton
Palo Alto Networks
Pearson
IQVIA
Verizon
Litmus
American Express
Want to apply for These Companies: Apply Here
Join our Telegram Group: Click Here
List of Companies with Permanent Work from Home
These are the emerging technology companies that work remotely and offer an option where employees can work anywhere. However, to work with these companies you need to have skills in technologies related to the cloud, Software, and remote tech. Depending upon your skills the company may offer a remote working option in which the company will first check the skills and knowledge.
Recent post
TCS is Hiring Fresh Engineers with Immediate Joiners
Capgemini to Hire 60,000 Employees in India 2022