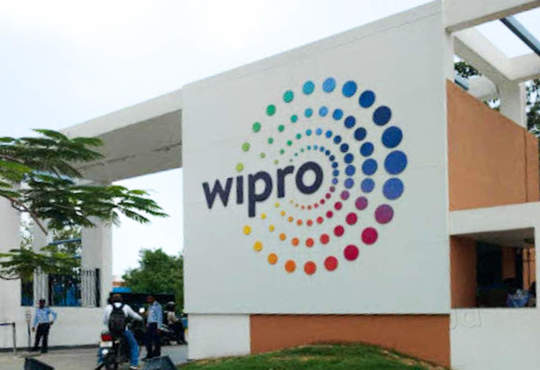 Wipro Plans to Hire 38,000 Freshers in FY23. The IT major will also increase the frequency of promotion cycles for 70% of employees in junior bands on a quarterly basis. During the quarter ended March 2022, it posted a consolidated net profit of Rs 3,087.3 crore, an increase of 3.87 percent over Rs 2,972.3 crore recorded in the same period last year.
Wipro Plans to Hire 38,000 Freshers in FY23
In FY23, Wipro plans to hire nearly 38,000 freshers. The company hired twice as many freshers as it did the previous fiscal year. Additionally, the company added 45,416 new employees for the year ended March 31, 2022, bringing its total headcount to 2,43,128. Compared to FY21, which added 14,826 employees, this was a very significant increase.
Wipro's Global Chief Human Resources Officer, Saurabh Govil said, "the pressure continues as demand is robust. He also said that they are charting out a career path for the next five years for the fresh joiners."
Govil added, "As we onboard large numbers of freshers, we have given them a clear career path, both from a compensation and career standpoint for the next five years,"
During Q4 FY22, Wipro's attrition rate was 23.8 percent, compared with 15.5 percent at the beginning of the fiscal year. For its junior employees, the company has also adopted a quarterly promotion cycle to manage attrition. The shift to digital caused a spike in attrition as well as a surge in demand for talent.
In addition, the IT major will conduct quarterly promotions for 70% of its junior employees. Wipro's CEO and MD, Thierry Delaporte said they wish to create a hybrid model, and that they encourage people to return to the office.
He future added, "But we also recognize the fact that if they prefer to work from home, they can."
Apply for Wipro NTH Project Engineer: Apply Here
Wipro Non-Technical Recruitment Drive: Apply Here
Recent Post
Infosys, TCS Plans to hire 90,000 Freshers in FY23
Vodafone Recruitment 2022 Hiring Graduate Engineer Trainee