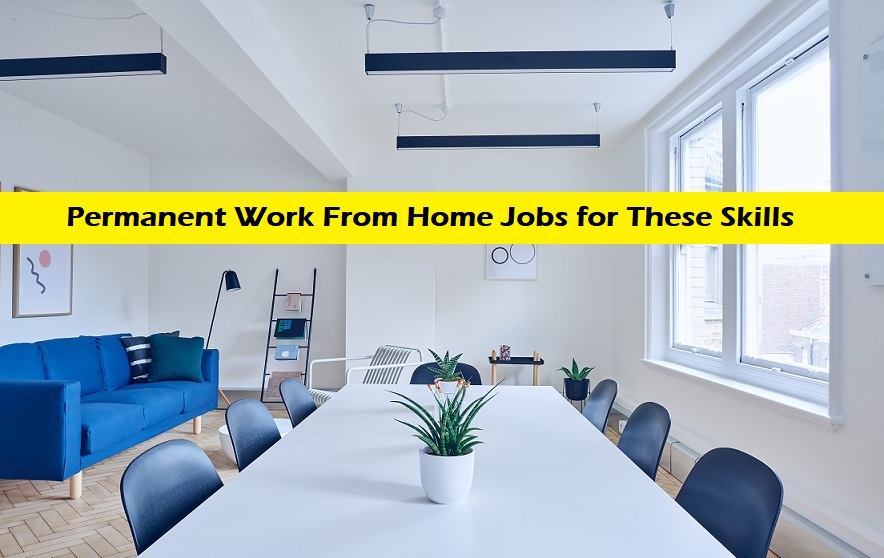 Permanent Work From Home Jobs | Naukri.com has more than 93,000 permanent and temporary remote job postings, but only 22% of them are for permanent remote roles. The job search portal has seen more than 3.2 million searches by Indian job seekers for permanent and temporary remote jobs over the past six months, based on an overview of searches and interests of job seekers. About 57% of these searches were for remote jobs that were permanent.
Naukri.com reports companies such as Amazon, Tech Mahindra, Trigent, HCL, PWC, Flipkart, Siemens, Deloitte, TCS, Oracle, Zensar Technologies, and Capgemini are hiring remote workers for temporary and permanent positions.
Some organizations have allowed employees to work remotely, such as Slack, Twitter, Spotify, and Tata Steel.
Join Telegram Channel: Join Now
Skills Required for Permanent Work From Home Jobs
TeamLease data shows that data scientists, software developers, designers, product managers, technical writers, programmers, recruiters, and other individual contributors are most likely to work from home on a permanent basis.
Siva Prasad Nanduri, business head-IT Staffing, TeamLease Digital, said, "Some of the advantages for WFH include increased flexibility, reduced infrastructure costs, employee retention, access to a wider talent pool, and cost savings for employees."
The search for Work from Home Jobs is trending and day by day increasing. The demand for flexible jobs and work from home is rising and employees are ready to quit the job and work with low salaries.
More employees are looking to join Remote working companies where they can get an option to work remotely or from home.
Join Our Whatsapp Group: Click Here
Also Read: List of Companies with Permanent Work from Home
TCS is Hiring Freshers for Various roles across India Required 100000 Freshers
Infosys, TCS, Cognizant Hiring Any Graduates for Various Roles